SpinoFlex systems: Easy adaptability for pediatric to bariatric patients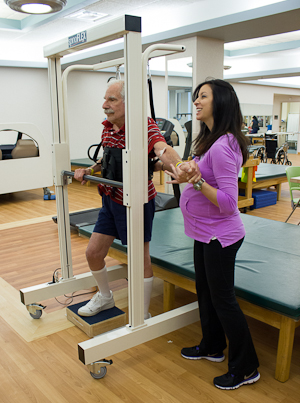 SpinoFlex systems adapt easily to the variety of patient needs essential for effective treatment.
Support needs vary widely from patient to patient and can change constantly through recovery stages. The unique attachments of the SpinoFlex system give its user the comfortable and effective support that maximizes recovery.
The SpinoFlex system has multiple support-points to distribute weight over a wider area. This reduces user fatigue, allows longer training sessions, and increases user-involvement in the therapy for a more effective recovery.
More information on the complete line of SpinoFlex products is available here.
The adaptable SpinoFlex system offers:
A high lifting-range to accommodate children to large adults
A high lifting-capacity for use with pediatric to bariatric patients
Unique support components for individual patient needs
Compatibility with complementary equipment thanks to its open-frame design
SpinoFlex systems adapt easily to patients of all sizes and ability levels.