SpinoFlex X-Series models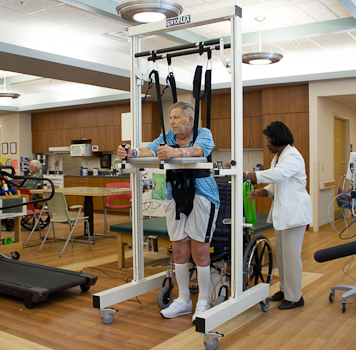 SpinoFlex X-Series models provide excellent support for patients from children to tall adults. They also support any weight range and offer multiple widths to suit your specific needs.
All X-Series models work well over hardwood or laminated floors, carpet, and treadmills. They simplify transfers by easily lifting patients from wheel chairs and beds.
SpinoFlex X-Series models bring you:
Maintenance-free dual-column powered-lifting
Lightweight aluminum frame for added mobility
Crossbar, harness hanger, armrest platform, and harness can be used for powered lifting
Four additional tracks along the columns (two on each side) for addition and adjustment of additional supports such as handgrips, extenders, armrest platform or other attachments
Attachments can be positioned independently for a more-adaptable therapeutic environment